Bookends recommends top summer reads for 2022
Whether you're looking for a summery read for the Juliblee bank holiday or planning your summer holiday reads, Bookends have the top summer reads that you'll want to pack!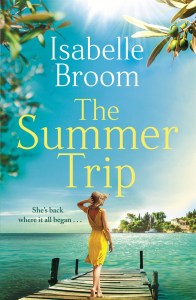 What if your life worked out perfectly . . . for someone else?
It's been 18 years since Ava spent the summer on the Greek island of Corfu, but she has never forgotten what happened during those months – or who she left behind.
Now single, estranged from her family, and preparing to wave her daughter off to university, Ava's life seems a million miles away from the one she dreamed about as a teenager – a life now being lived by her sister instead.
When Ava decides to return to Corfu for the summer, she knows she must finally face the place and the people that broke her heart. But with old resentments festering, long-buried secrets lurking, and familiar feelings resurfacing, it looks set to be a holiday that will change all their lives forever. . .
*The instant Sunday Times Top 5 bestseller*

'Ingenious, heartwarming and romantic' SOPHIE KINSELLA
'Surprising and deeply satisfying' EMILY HENRY
'The kind of book that leaves an impression on your heart' HOLLY MILLER
'Such a clever, finely woven, sweet and heart-rending story' BOLU BABALOLA

Three women. Three dates. One missing man…
8.52 a.m. Siobhan is looking forward to her breakfast date with Joseph. She was surprised when he suggested it – she normally sees him late at night in her hotel room.  Breakfast on Valentine's Day surely means something … so where is he?
2.43 p.m. Miranda's hoping that a Valentine's Day lunch with Carter will be the perfect way to celebrate her new job. It's a fresh start and a sign that her life is falling into place: she's been dating Carter for five months now and things are getting serious. But why hasn't he shown up?
6.30 p.m. Joseph Carter agreed to be Jane's fake boyfriend at an engagement party. They've not known each other long but their friendship is fast becoming the brightest part of her new life in Winchester. Joseph promised to save Jane tonight. But he's not here…
Meet Joseph Carter. That is, if you can find him.

The No-Show is the brilliantly funny, heart-breaking and joyful new novel from Beth O'Leary about dating, and waiting, and the ways love can find us. An utterly extraordinary tearjerker of a book, this is O'Leary's most ambitious novel yet.
Emilia, an artist, arrives in Rome alone. What was supposed to be a romantic trip has, with the sudden end of her relationship, become a solitary one.
Six days lie ahead. She wanders the streets, surrendering herself to the music, food and beauty of the city.
But when she meets John, an American living out a seemingly idyllic existence in Rome, their instant connection challenges how she sees her past, her family and herself. As their intimacy deepens, can Emilia begin to imagine life anew?
Visceral, decadent and deeply evocative, Six Days in Rome is a novel about reckoning with complex pasts and choices made – and finding what you didn't know you were looking for.
'A stunning writer and a brilliant transporting experience' Lisa Taddeo
'Sensorial as hell… An ode to funky wine labels, good taste, and true inspiration, Francesca Giacco has penned a stunningly cool and stylish debut' Paul Beatty
'If Sally Rooney and Frances Mayes co-wrote a novel in an Airbnb near the Spanish Steps, it might read something like Six Days in Rome' David Ebershoff
'An instant classic of a rom-com . . . perfect feel-good escapism' – Laura Jane Williams
Freya Scott is getting married. Her wedding to Matthew, her long-term boyfriend, is the first of eight in her calendar this year, and as someone who prides herself on being meticulously organised, Freya is intent on making it the perfect day to remember.
But when Matthew calls things off hours before they walk down the aisle, Freya's entire life plan goes up in smoke. Humiliated and heartbroken, the last thing she wants is to attend a summer of other peoples' nuptials on her own.
Fortunately, her friends have an idea: together they devise a series of outrageous challenges for Freya to complete at each event, designed to distract her from Matthew and what might have been.
From getting stuck in an old church bathroom and needing to be rescued by the vicar to making out with a barman at a French chateau, Freya realises that despite herself, she might just be having fun.
By the time the final wedding arrives, she's not the same woman she was at the start of the season. And maybe her own love story isn't over just yet . . .

'I couldn't put it down' Jill Mansell
'The book we all need – full of escapism, romance, hope and kindness' Milly Johnson
Your big secret is out. What next?
For Lara and her daughter Eliza, it has always been just the two of them. But when Eliza turns eighteen and wants to connect with her father, Lara is forced to admit a secret that she has been keeping from her daughter her whole life.
Eliza needs answers – and so does Lara. Their journey to the truth will take them on a road trip across England and eventually to New York, where it all began. Dreams might have been broken and opportunities missed, but there are still surprises in store…

Anything Could Happen is a warm, wise, funny and uplifting novel about love, second chances and the unexpected and extraordinary paths life can take us down.

Available to pre-order in paperback now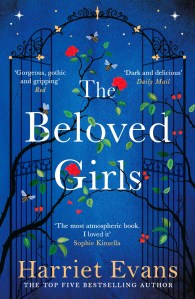 'A gorgeous epic . . . Wholly absorbing. I adored it' MARIAN KEYES
Two young girls. One hot, long, sultry summer. And a rambling old English manor house where nothing is as it seems . . .
A successful London barrister, Catherine Christophe, goes missing the day before her wedding anniversary. The clue to her disappearance, it seems, lies buried thirty years in the past.
Somerset, 1989. Janey Lestrange arrives to stay for the summer at the grand old house of the Hunter family. But something is wrong behind the beautiful façades of Vanes. Janey's childhood friend, Kitty Hunter, her brother and their eccentric parents – once so welcoming – do not seem to want her there.
It is only as the night of an ancient and mysterious family ritual looms closer that Janey comes to realise they need her . . .
Decades later, the tragic events of that unforgettable summer still cast the darkest shadow. Can the truth about what happened that night ever be brought into the light?
'This sweeping, absorbing story is a treat' ADELE PARKS